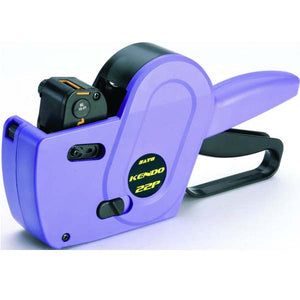 The Sato Kendo 22 is our biggest selling 1 line pricing and labeling gun. Order label refill here.

Features:
1 line, 8 characters
Uses the CT4 label (22 x 12mm) and the Kendo 22 ink roller.
Large 5mm high quality printout characters.
Wide Open path for label loading allows for simple reloading of labels.
One touch , easy load ink roller.
Label roll protection cover.
Comes with a roll of pre-loaded plain white labels and one spare ink roller.